Free DPD Delivery on Orders Over £75
Health Benefits of Pumpkin
October 05, 2015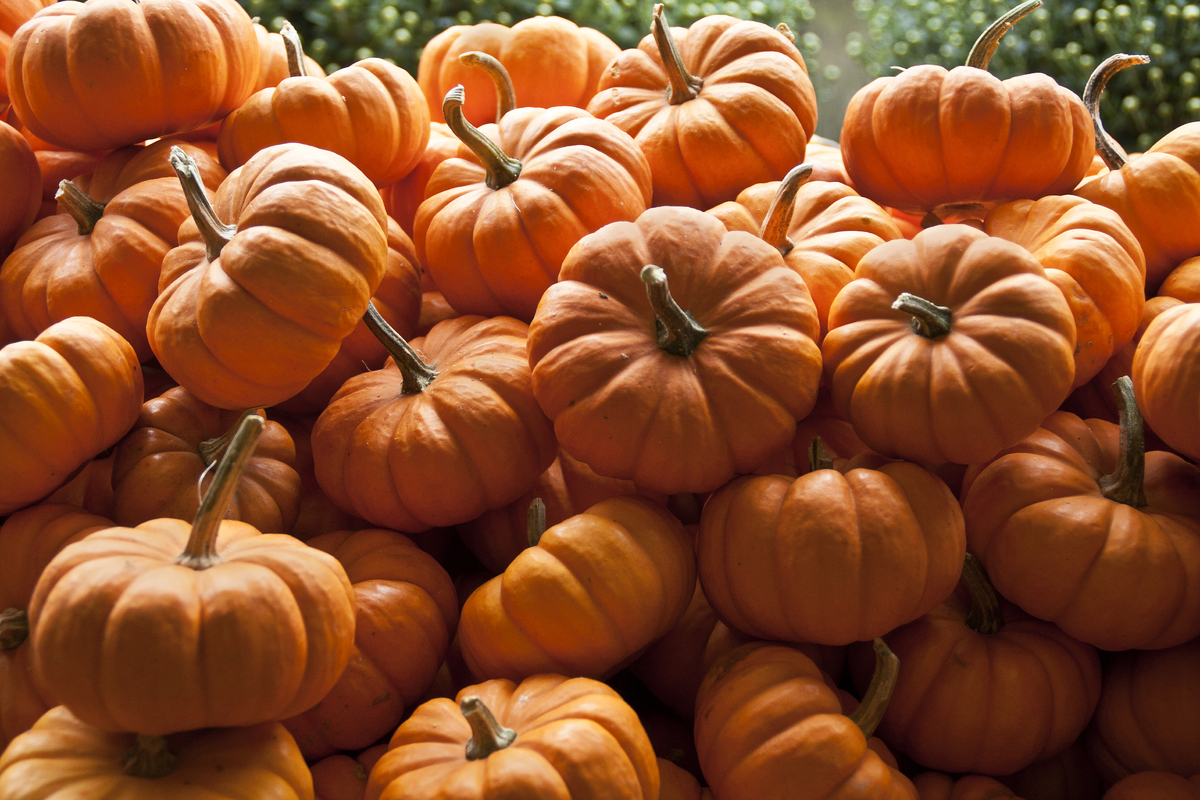 Pumpkin Season Has Arrived
Pumpkin
fruit is one of the widely grown vegetables incredibly rich in vital antioxidants, and vitamins. Though this humble backyard vegetable is less in calories, nonetheless, it carries vitamin A, and flavonoid poly-phenolic antioxidants such as lutein, xanthin, and carotenes in abundance.
Pumpkin
is a fast-growing vine that creeps along the surface in a similar fashion like that of other
Cucurbitaceae
family vegetables and fruits such as cucumber, squash, cantaloupes...etc. It is one of the most popular field crops cultivated around the world, including in the USA at commercial scale for its fruit, and seeds.  
It is one of the very low calorie vegetables. 100 g fruit provides just 26 calories and contains no saturated fats or cholesterol; however, it is rich in dietary fiber, anti-oxidants, minerals, vitamins. The vegetable is one of the food items recommended by dieticians in cholesterol controlling and weight reduction programs.
Pumpkin is a storehouse of many anti-oxidant vitamins such as vitamin-A, vitamin-C and vitamin-E.
At 7384 mg per 100 g, it is one of the vegetables in the Cucurbitaceae family featuring highest levels of vitamin-A, providing about 246% of RDA. Vitamin A is a powerful natural anti-oxidant and is required by the body for maintaining the integrity of skin and mucusa. It is also an essential vitamin for good visual sight. Research studies suggest that natural foods rich in vitamin A may help human body protect against lung and oral cavity cancers.
It is also an excellent source of many natural poly-phenolic flavonoid compounds such as a, ß carotenes, cryptoxanthin, lutein and zea-xanthin. Carotenes convert into vitamin A inside the body.
Zea-xanthin is a natural anti-oxidant which has UV (ultra-violet) rays filtering actions in the macula lutea in retina of the eyes. Thus, it may offer protection from "age-related macular disease" (ARMD) in the elderly.
The fruit is a good source of B-complex group of vitamins like folates, niacin, vitamin B-6 (pyridoxine), thiamin and pantothenic acid.
It is also rich source of minerals like copper, calcium, potassium and phosphorus.
Pumpkin seeds indeed are an excellent source of dietary fiber and mono-unsaturated fatty acids, which are good for heart health. In addition, the seeds are concentrated sources of protein, minerals and health-benefiting vitamins.
Pumpkin
seeds are rich in the amino acid tryptophan, the famed ingredient in turkey that many think brings on the need for that post-Thanksgiving feast snooze. While experts agree that it's likely the overeating rather than the tryptophan lulling you to sleep, the amino acid is important in production of serotonin, one of the major players when it comes to our mood, A handful of roasted pumpkin seeds may help your outlook stay bright.  
Pumpkin Soup
4 tbsp olive oil
2 onions, finely chopped
1kg pumpkins or squash , peeled, deseeded and chopped into chunks
700ml vegetable stock or chicken stock
142ml pot double cream
4 slices wholemeal seeded bread
handful pumpkin seed from a packet
Heat

2 tbsp olive oil

in a large saucepan, then gently cook 2 finely chopped onions for 5 mins, until soft but not coloured. Add 1kg peeled, deseeded and chopped pumpkin or squash to the pan, then carry on cooking for 8-10 mins, stirring occasionally until it starts to soften and turn golden.
Pour 700ml vegetable stock into the pan, then season with salt and pepper. Bring to the boil, then simmer for 10 mins until the squash is very soft. Pour the 142ml pot of double cream into the pan, bring back to the boil, then purée with a hand blender. For an extra-velvety consistency you can now push the soup through a fine sieve into another pan. The soup can now be frozen for up to 2 months.
While the soup is cooking, slice the crusts from 4 slices of wholemeal seed bread, then cut the bread into small croutons. Heat the remaining 2 tbsp olive oil in a frying pan, then fry the bread until it starts to become crisp. Add a

handful of pumpkin seeds

to the pan, then cook for a few mins more until they are toasted. These can be made a day ahead and stored in an airtight container. Reheat the soup if needed, taste for seasoning, then serve scattered with croutons and seeds and drizzled with more olive oil, if you want.
Recipe from Good Food magazine,
October 2008
Another favourite of the season is Pumpkin Spiced items, i'm sure you've all heard of the infamous Starbucks Pumpkin Spiced Latte!! well here at shop4supplements we have our own treat for the season by Lenny and Larrys :-)
[shopify product=http://shop4supplements.co.uk/products/lenny-larrys-complete-cookie-pumpkin-x12]
Leave a comment
Comments will be approved before showing up.
---
Also in Shop4Supplements Blog