The Original MultiStrain Probiotic formula, containing 14 strains of live bacteria for everyday use. Available at the lowest prices in the uk at Shop4Supplements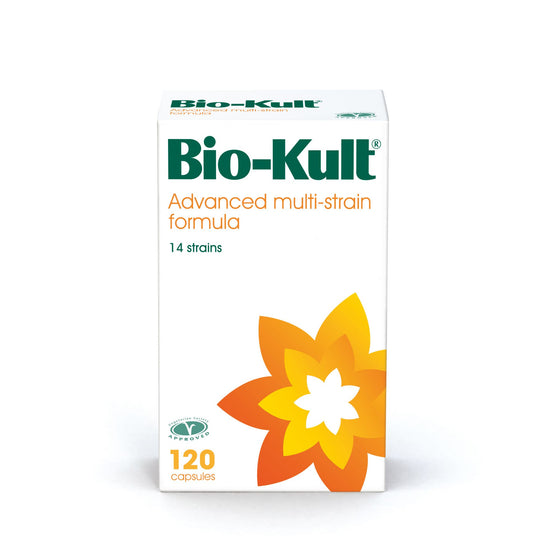 Bio Kult Advanced Multi-Strain Formula Probiotics
£7.95 £9.95
---
Product description
Bio-Kult Advanced Multi-Strain Formula 30 Capsules
14 protected strains.
Usage Instructions
Adults - 1-2 capsules once or twice daily with food. *Or as recommended by your doctor or healthcare practitioner.
If you are taking antibiotics - Take 4 capsules daily, ideally at a different time of day from the antibiotics. Continue taking for at least 2 weeks after completion of the antibiotic course.
For travellers - 1 week before travel follow guidelines for general use. During travel take 4 capsules daily. Continue to take for at least 1 week following the end of travel.
Children under 12 - half adult dose.
Bio-Kult capsules can be pulled apart and the contents sprinkled onto food, mixed with a drink or swallowed whole.